We Believe Blog Train this month, is based on Proverbs 3:17
The Title is "Wise and Peaceful Mother."
"Her ways are ways of pleasantness, and all her paths are peace." (NASB)
I hope that this kit can be used to encourage all of us to leave a legacy of godly wisdom and peace to our children, all in the honor and Glory of God.
Get my part of the blog train by clicking on the preview.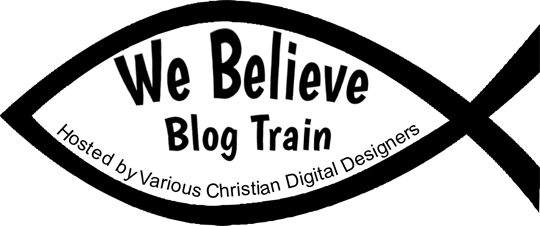 Blog Roll
As we are designers from all over the world, if you find that nothing has been shared on a blog please move to the next but remember to return to the missed one the next day or even a few hours later.
Thank you for taking the journey on our Blog Train… may the items you download bring you pleasure and be a blessing to your digital scrapbooking.